More new Sony Ericsson mobiles
Hello ppl.....Being successful in every product among customers, Sony Ericsson starts increasing its manufacturing rate n has been released many products at this time...When i jus went to sony ericsson site, there was more number of mobiles with stars which indicates that they are new and gonna come soon.....
Sony Ericsson has launched new mobiles under
R-series
.
This series has been focussed on Radio. It has awesome speakers and multimedia keys especially for radio. Under this series two mobiles has been launched which is glowin in every aspects.
Sony Ericsson R-300
Sony Ericsson R-306
More no. of mobile has been added to
T-series
T 303
T270i & T280i
C-series
C902
C702
G-Series
, made for touchscreen lovers
G700 & G900
W-Series
W760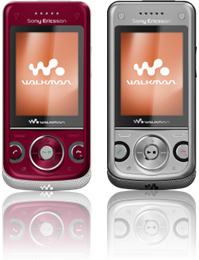 W350
W980i
DETAILS OF ALL THESE MOBILE IS
HERE